CUSTOMIZING SADDLE GRAPHIC DESIGN-WHAT'S IT LIKE TO WORK WITH 'COSY SADDLE's DESIGN TEAM?
'Cosy Saddle' customization process--visal guide
1

REQUEST

A.customer choose cosy saddle model

B.Customer send the image or picture or design ideas

2

GATHER DESIGN INFORMATION

Customer filling the customerzation form

3

FEEDBACK

A."Cosy Saddle" team review customer's all information

B.OK--"Cosy saddle" team send draft designs to customer for review

C.NO- "Cosy saddle" team exchange the ideas and more drafts

D. If necessary, we will work with you until you'are completely pleased with your custom design

4

PROOF

Send proof of final draft

5

ORDER

Process proforma invoice and review order quantity

6

PRODUCTION.QUALITY CHECK. SHIPPING

" cosy saddle"team goes to work producing your saddles when they are complete we check for quality and then ship out your saddles

7

SADDLES!

Keep in touch with us to let us know how it feels to "COSY SADDLE" with your news customerzation.
New Custom Process For Saddle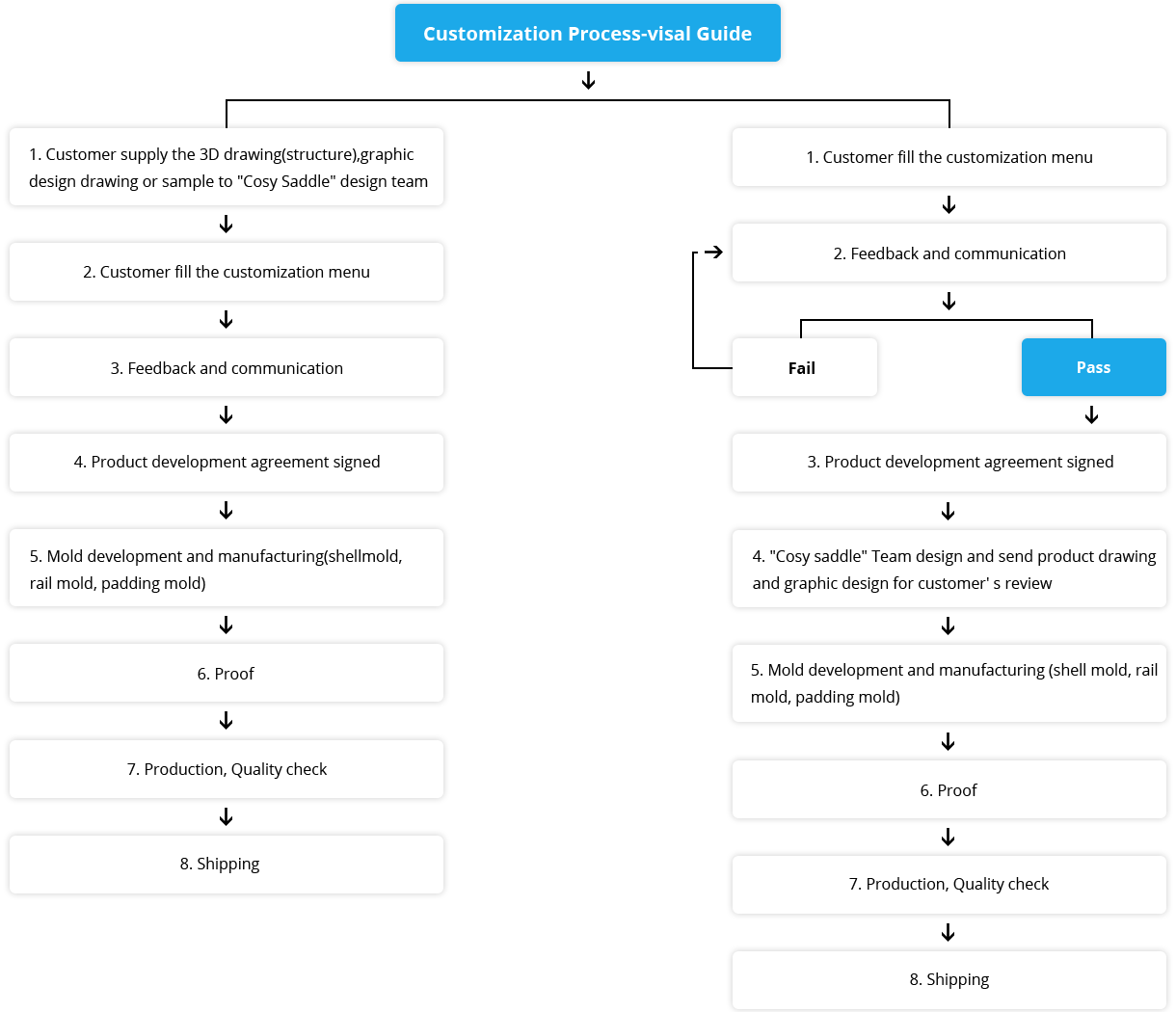 Custom Demand Form Download
For your detailed purchase requirements, we will provide the quotation list within 24 hours. Due to the different demands on different fittings, we provide a complete inquiry form for your options. Please download freely and fill in according to the titles, so that we can quickly quote you.

Get Insider Information About Exclusive Offers, Events And More!